Selected Urbans 2011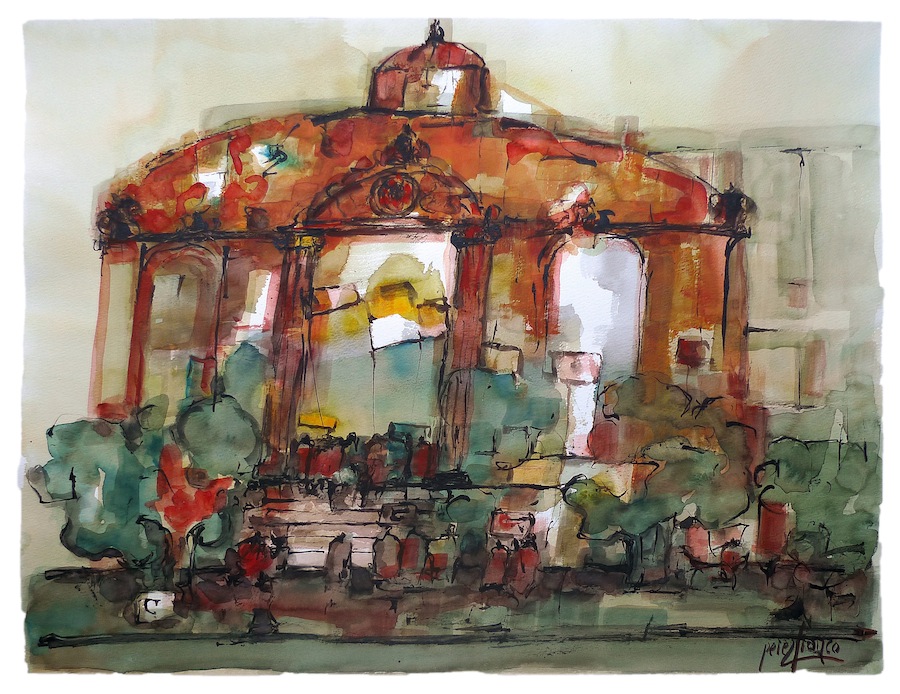 "The Dome" Ink & Watercolor 61x46cm 2011Below we present a gallery of available urban works created in 2010-2011 by Architect Carlos Pérez Franco.
Six of the eight dark / golden works are a study of classic structures found in the central core of Uruguay dating around the period of Independence. One depicts the main port, the other a "chacra maritima" or coastal estate farm.
Note the combination of various European influences including Greek Doric columns as well as Italian and Spanish influenced façades. All pieces are approximately 65x45cm created with acrylic paint on paper.
The remaining group of 14 pieces are mixed media (WC and Ink, some acrylic) on paper of approximately the same dimensions. Notable in this series are Pérez Franco's trademark altered viewing angles and distorted picture planes that add drama to the compositions.
For more information please contact us or visit the eGallery Online Shop.