Selected from the Family Collection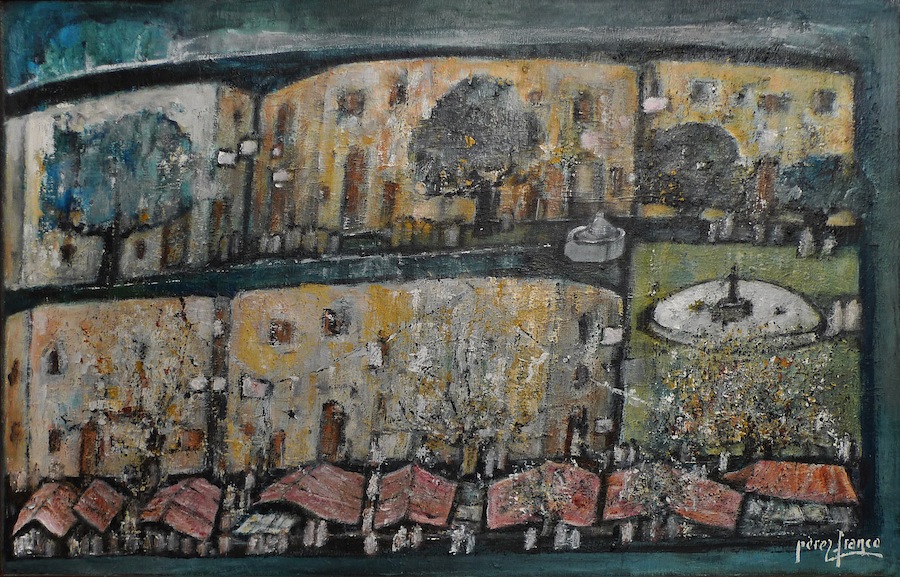 "Autumn Fair" Textured Acrylic 90x60cm 2015Often the most special discovery of any artist's estate collection are works that the artist and family themselves chose to live with over the years in their principal residences. While hesitant to offer them for sale, space limitations in our climate-controlled storage after reduction from two family homes to one presents a great opportunity for collectors to acquire some of Carlos Pérez Franco's favorite works.
CPF paintings on canvas or linen in the secondary market are rarely found. With larger works almost impossible to acquire over the past fifteen years — we anticipate the small selection we have to be placed quickly. Most of the canvas/linen works data from the late 90s through 2015. Included are the artists last three paintings and a final work to which Pérez Franco was applying final touches. Works on paper are available from all periods back to the 60s in various media: drawings, watercolors and mixed media.
For more information about acquiring or including these works in an upcoming exhibition, please contact us.
Examples below: